Good evening CES families... Please visit our school's webpage to find links to forms for returning students and students NEW to Heard County. These are the forms we hope everyone will complete before our Open House on August 2. Thank you!
Happy JULY 4th everyone!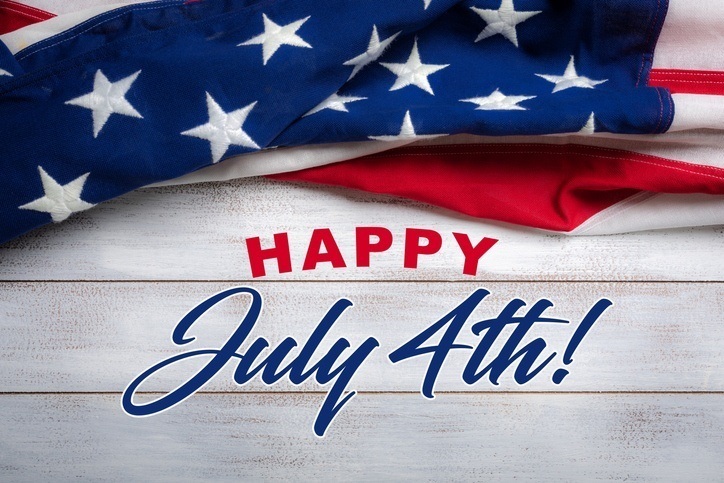 Grades K-5 school supplies will be provided by the HCSS this year!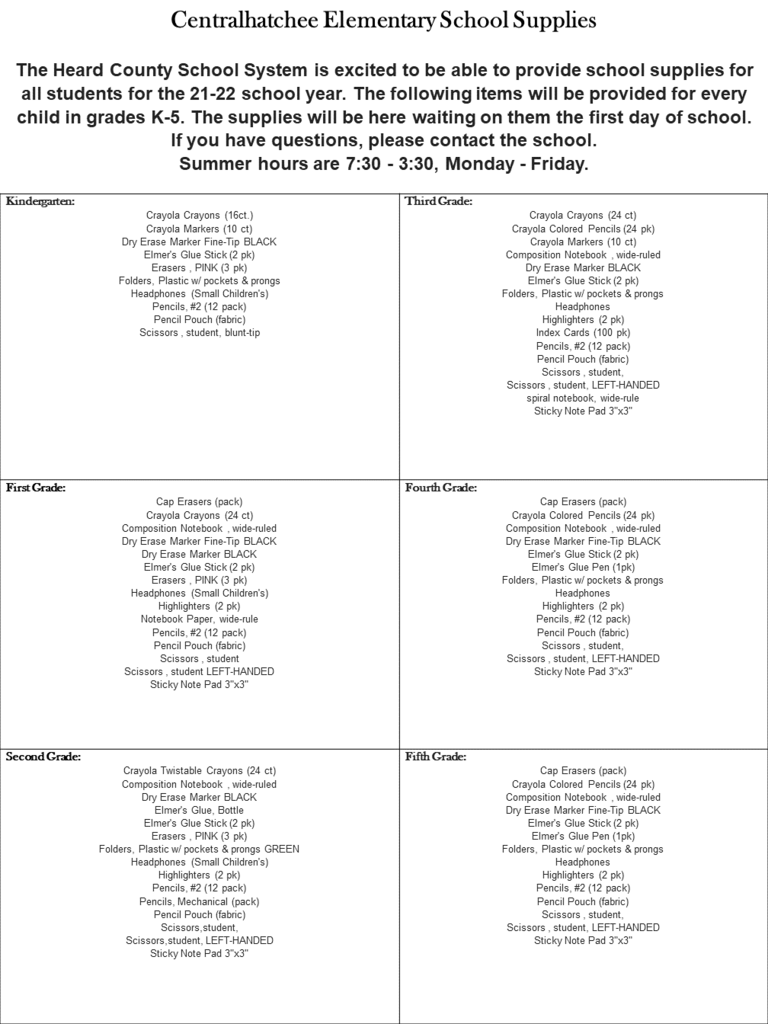 After School Program FAQs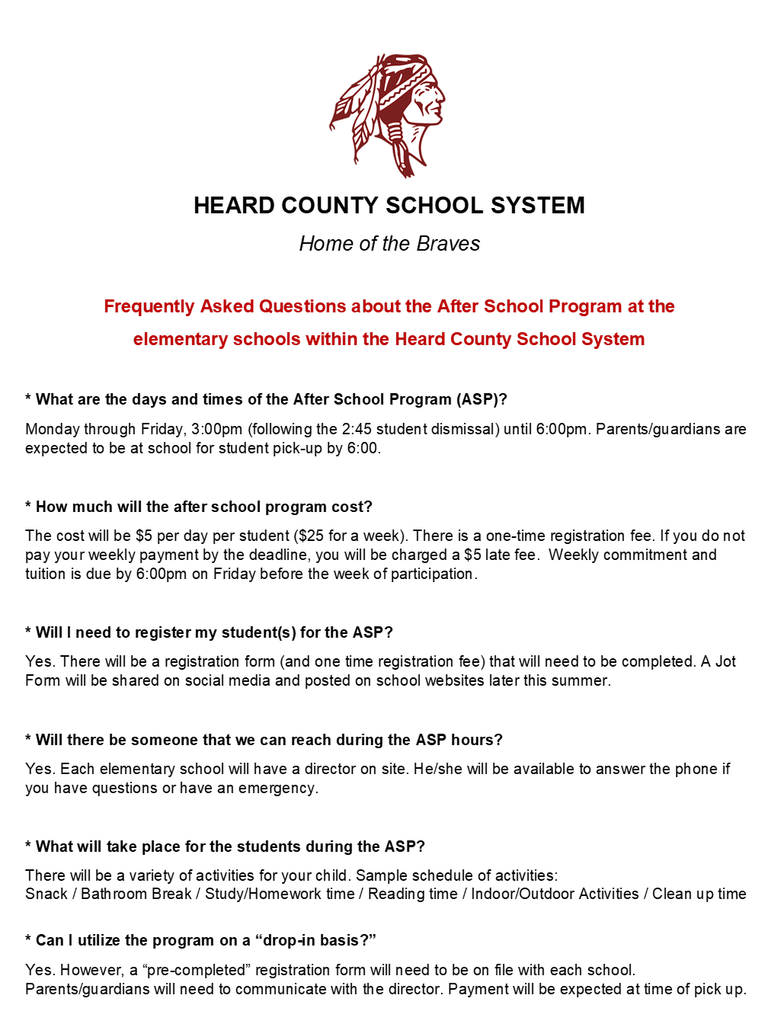 Hey guys! Couple reminders... All elementary schools within the Heard County School System will have an After School Program this year. Details will be finalized and posted soon. Also, the HCSS will provide school supplies for all K-5 students. No need for parents to purchase those this year. The list of items is posted on Facebook and the school website.
Hello Centralhatchee students and parents. Please remember to check the school's Live Feed section of the webpage and the school's Facebook page for information on the After School Program. We want to make sure everyone has answers to some of the questions you may have about the program. Thank you.
The HCSS will provide students with school supplies for the 21-22 school year. Please see the information posted here.
This message is for all students and parents of Centralhatchee Elementary School. Please check the school's website and Facebook page for information on the After School Program and student school supplies. Thank you and have a good summer.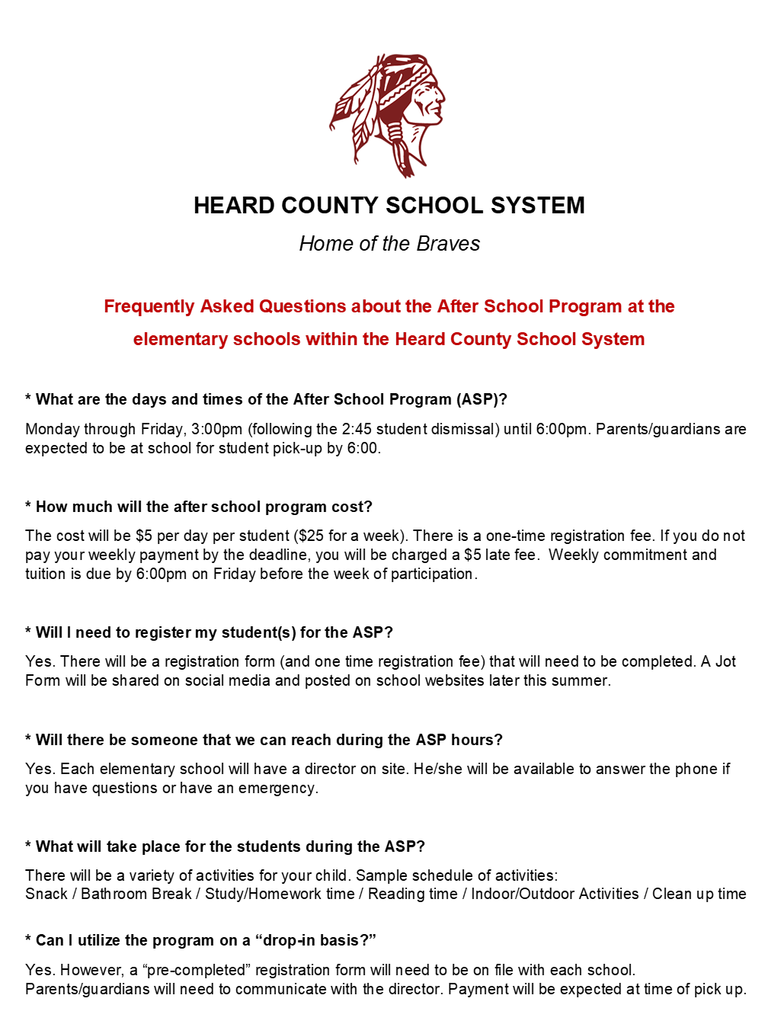 Happy Summer!
Field Day begins tomorrow at 8:00 a.m. Please wait for your child's class to come outside. You do not need to check in at the office. Pre-K will begin in the gym. You may enter at the outside doors of the gym at 8:00. ll other grades will begin on the field. Field day shirts will be given out to students tomorrow morning when they arrive at school. Parents will only be allowed in the gym and gym restrooms. Thank you for your cooperation. Parking is limited, so please carpool if possible.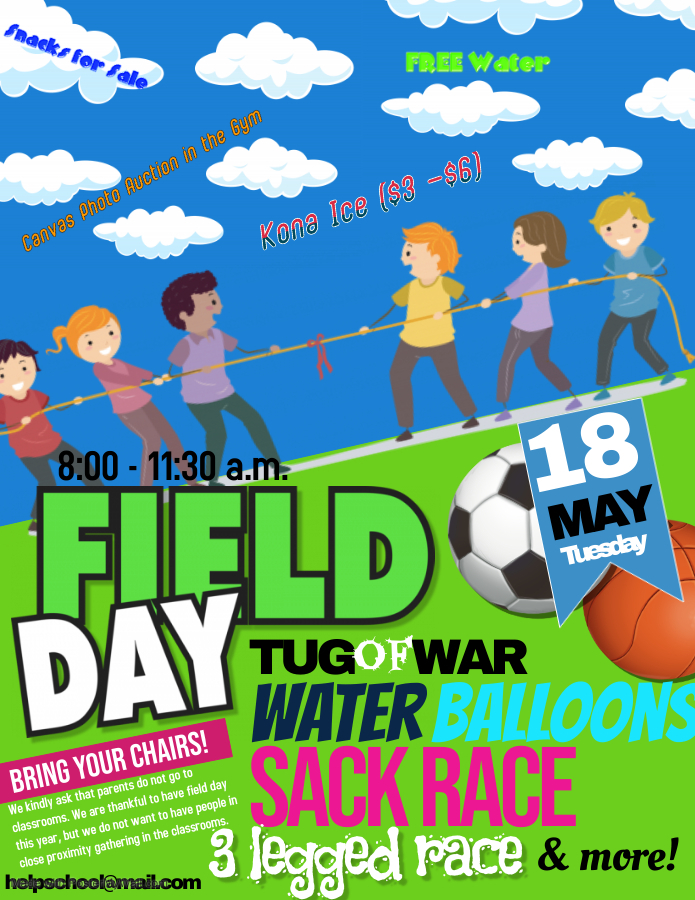 Awards Day Information. We will have seating for 2 guests per student.
Field Day will be held Tuesday, May 18th. Parents are welcome to attend. If it rains, all events will be held indoors and will be for students only.
Please see the important events for 5th graders (upcoming 6th grade students).
Testing begins on Tuesday, May 3rd for 3rd, 4th, and 5th grade students. Please make sure your child arrives at school on time on testing days.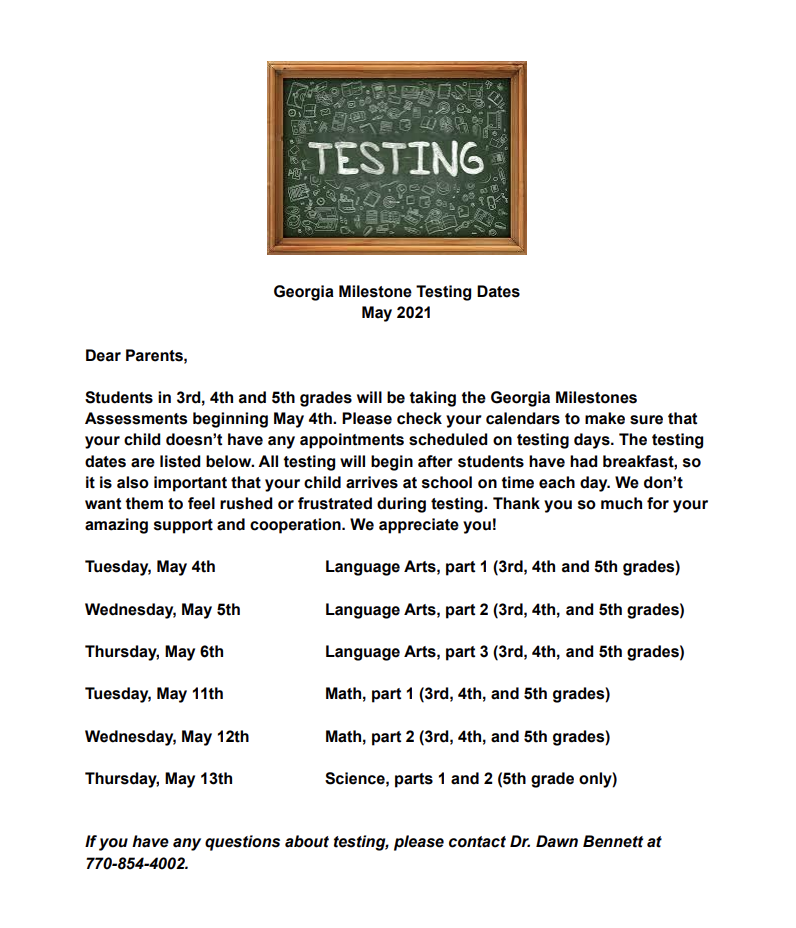 Happy Teacher Appreciation Week to our amazing teachers and staff at Centralhatchee Elementary! We love you!
Testing will begin on Tuesday, May 3rd for 3rd, 4th and 5th grade students. Testing dates are attached. Please make sure that your child arrives at school on time on testing days.
Future Cheerleader Information...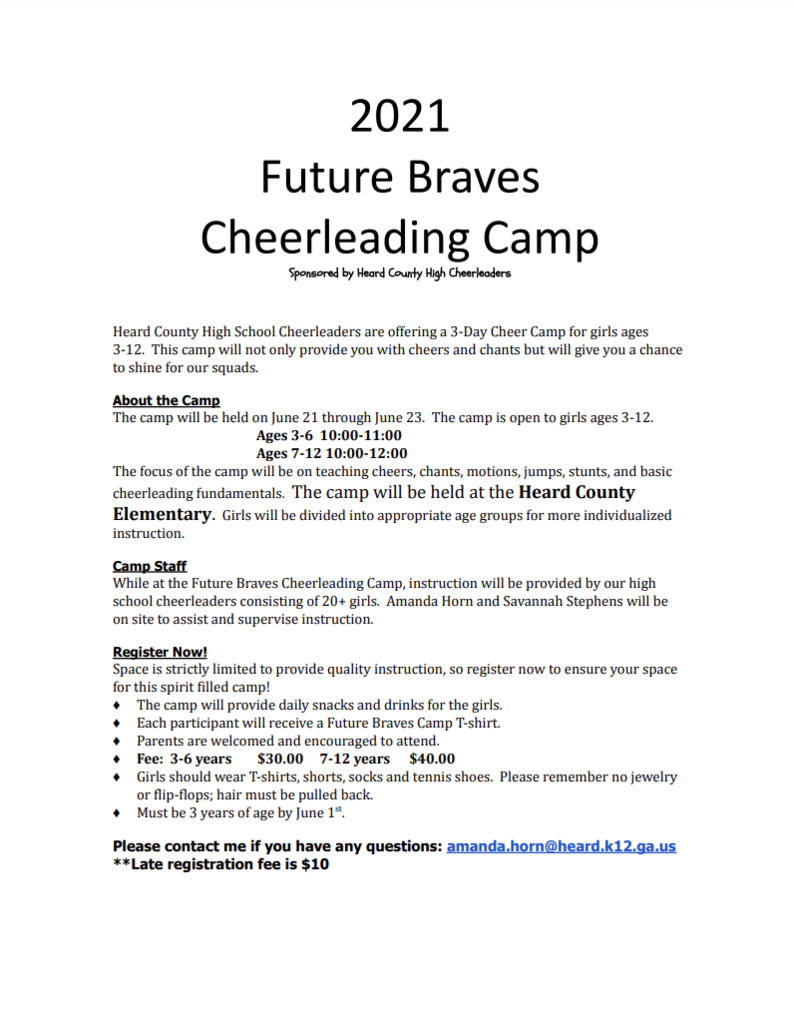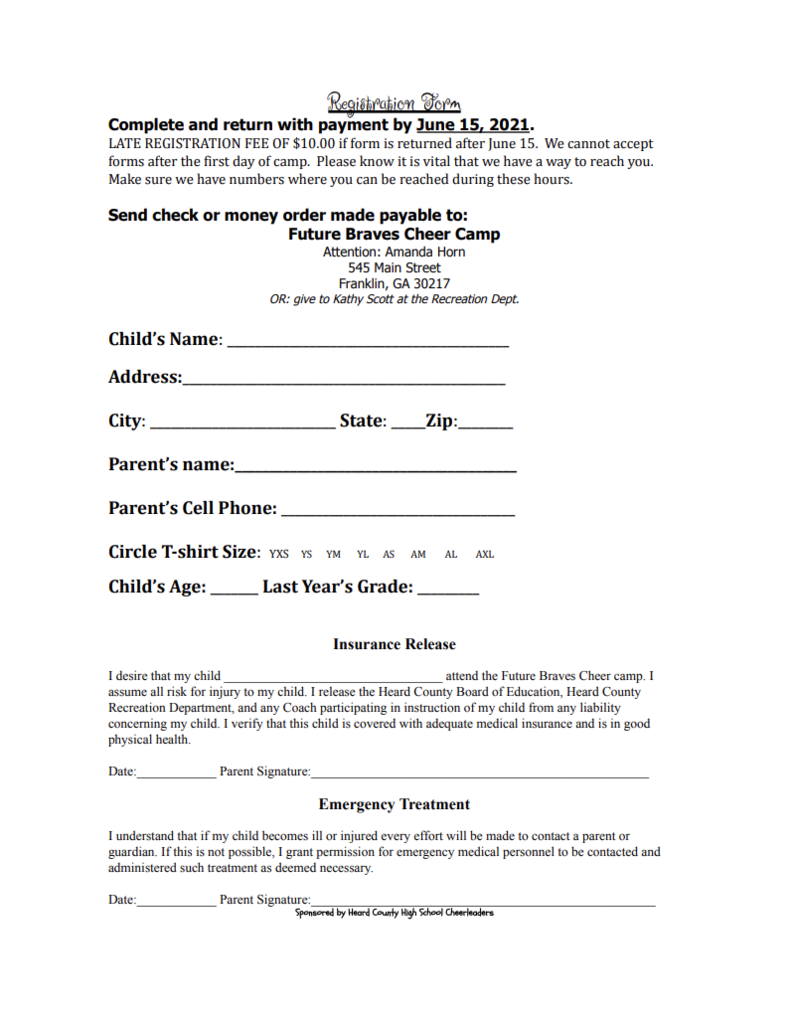 Spring Break is coming! Please see the April Parent Newsletter.
Congratulations to these Sight Word Masters! You rock!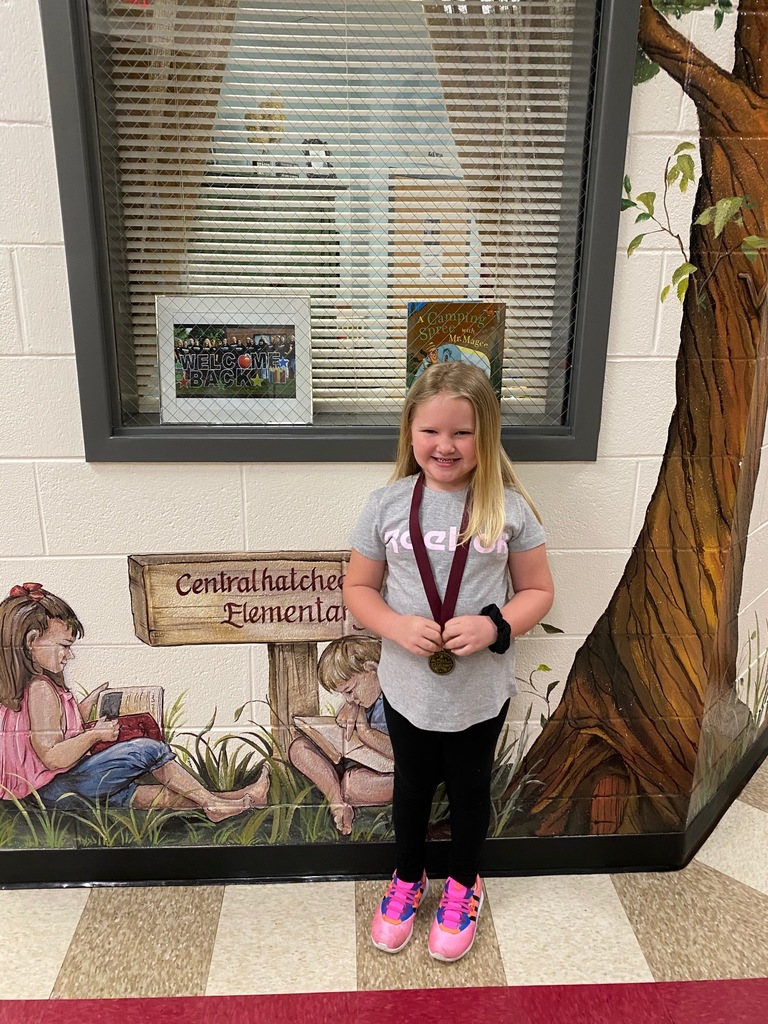 Congratulations to our newest Math Masters!! Way to go!!